Today,
T
he
C
ouch
P
otato
S
eries brings you, Happy Endings! No, not happy endings for you silly..the show Happy Endings :P
This is one of the most underrated shows found in TV land. A huge chunk of people are not fans of this show and I would suggest all those of you, to give it another try keeping an open mind. The rest of you, continue being awed by the show. Yes, the cast is inspired by F.R.I.E.N.D.S with a few tweaks. A steady married couple, an on and off couple, a gay guy, a single girl.
From Lto R -Brad, Jane, Max, Penny, Alex & Dave
The series begins with Alex being engaged to Dave. On the day of their wedding, Alex goes cold feet and leaves Dave at the altar. Now, the vibe is awkward between the two, leaving their common friends in a dilemma as to who to hang out with. As the show progresses, it concentrates on the 6 friends living and hanging out in Chicago. Each episode has a main plot and a sub plot in which the 6 friends come into play. Each of them funny and unique in their own way.
Brad Williams
- Husband of Jane Kerkovich-Williams. First met each other while in college. A rather laid back, chilled out guy with quite the effeminate tastes. One of his trademarks - his high pitched voice. Loves Rom-Com movies.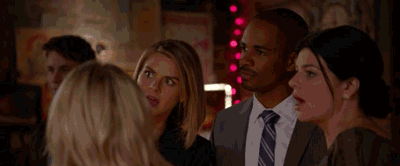 Jane Kerkovich-Williams -
Wife of Brad, elder sister of Alex. Control freak. Perfectionist. Competitive.
Despises surprises. Stealthy enough to creep the others 5. Jane and Brad are one of those couples who complement each other. Two different personalities yet share some crazy passions.
Max Blum -
Best friends with Brad and Dave since college. The
straightest
gay ever, as in.. not the stereotyped gay guy. Sarcastic. Enjoys gluttony and is proud of it. He managed to get a tattoo of the logo of a Mexican food joint in exchange for free food for life! Spends time at his apartment doing nothing or playing video games- in a nutshell a lazy a*s. Buys a Limousine to earn an income as a driver which he later blows up :| Dated Penny in college before he came out.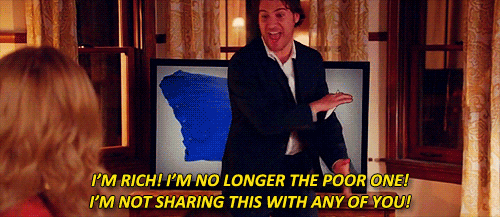 Penny Hartz -
Childhood friend of Jane and Alex. Works in PR. Single. Always looking out for 'The One'. Serial dater. Her catch phrase being 'Ah-mah-zing'. Way too clumsy. When drunk, she speaks fluent Italian. Max is her gay BFF. Uses a lot of abbreviations while speaking. She might have feelings for Dave.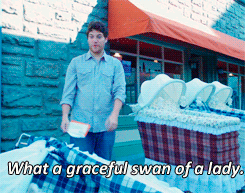 Alex Kerkovich -
The clueless among the six. Younger sister of Jane. Previously engaged to Dave. Scatterbrained. Owns a women's clothing boutique called Xela which is basically Alex read backwards. Big eater similar to Max. Was a bully in school. Enjoys cliched Rom-Com movies like Brad. Loves hanging out with the girls.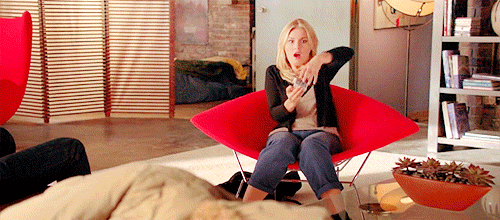 Dave Rose-
Ex- fiance of Alex. Tries to be the cool guy in the gang, fails miserably. Quits his office job to start his own food truck business. Dramatic. Still figuring out his life. Often seen in V-necks : often one of the reasons he is ridiculed by his friends. Lives with Max.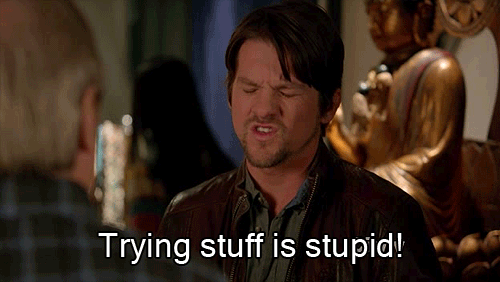 >
It's basically like any of the shows on television nowadays. A bunch of late 20s- early 30s hang out together, talk about relationships and basically have a good time. So why is it any different? Well, it's not. It's just funny. The way they speak, how in the midst of a conversation,
Alex
lowers her voice when she is admitting that she doesn't get a joke or she is ashamed of something. How
Brad
has a freakishly shrill voice and likes girly stuff. The way
Penny
enunciates particular words way often. How
Jane
is plain scary sometimes. The way
Max
is just so lazy and lacks any sense of culture. How
Dave
almost
always
ends up being a laughing stock among his friends.

Now, strike a silly pose!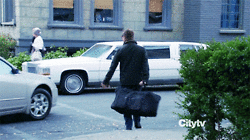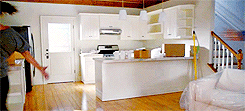 Ladies and Gentlemen, Happy Endings!
Check out the others: